A relaxing day in the mountains
Welcome to our Mountain Spa!
When we built our new hotel and designed the new wellness area, we knew immediately that the Mountain Spa would be a very special place. So special that we don't want to just reserve it for our hotel guests alone. Everyone should have the chance to enjoy themselves here at 1,680 metres above sea level. By request, you can book a relaxing day at the day spa. Sweat in the sauna, marvel at the mountain views in the pool and, if you feel like it, have a delicious evening meal in our restaurant – just come on by!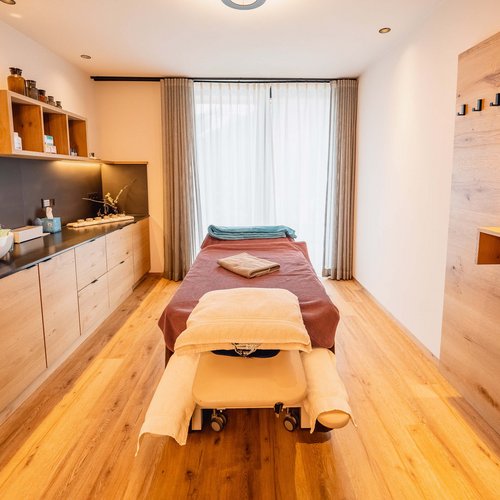 Day spa for your loved ones
A day at our Mountain Spa isn't just for you, it's also for your best friend, your dearest mates, your sweetheart, and your parents. Treat them to a valuable break with a voucher from Mountain Residence Zeppichl!